TUATARA on a mission to support technological development
On October 28, at the International Astronaut Congress in Dubai, SatRevolution and TUATARA signed a strategic cooperation agreement with ETCO – a technology leader in Oman. Space projects with SatRevolution are the next stage of TUATARA and ETCO's strategic partnership.
We have a wide portfolio of products and solutions based on these technologies and a team of experts with interdisciplinary knowledge. Our experience, combined with SatRevolution's expertise, will contribute to the comprehensive interpretation of data from CubeSat technology and the commercialization of satellite solutions in the region. Krzysztof Goworek
CHIEF INNOVATION OFFICER AT TUATARA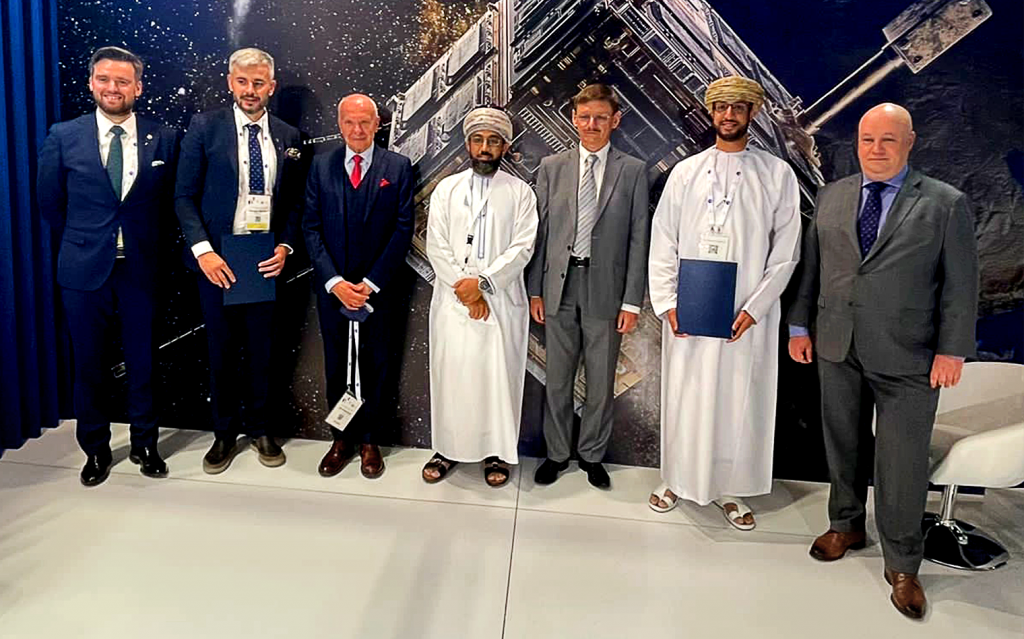 A five-year partnership with ETCO and SatRevolution will include:
The design, manufacture and development of software that will enable ETCO to operate Oman's first national CubeSat,
The creation of the ground station, providing connection, operations and datalink with the launched CubeSat,
Personnel training and know-how transfer, together with NASA's best practices required to execute all strategic goals.
TUATARA, as part of this cooperation, will provide technological solutions, such as:
Downstream analysis of images and data from the satellite with the use of Computer Vision, Machine Learning and AI technologies, which will detect hidden patterns, trends and predict changes caused, among others, by the climatic situation or natural disasters,
Analysis and interpretation of business-relevant conclusions based on the images collected by the satellites.
First Omani satellite launch to space in 2022
Our cooperation with ETCO and SatRevolution aims to provide technology and solutions that will contribute to the development of the local space market and enable a qualitative analysis of changes caused by climatic situations, natural disasters or other adverse events. The project's value is estimated at several million dollars.
The key element of the cooperation will be the development of a miniature artificial nanosatellite CubeSat. This affordable technology helps create new opportunities for various industries such as agriculture, insurance, disaster management or infrastructure planning and management.
We are proud of the given possibility to use our experience to support Oman's digital transformation. We want the technological achievements resulting from our work to be applied in various fields. Participation in this venture and the opportunity to cooperate with new players to create innovative solutions is another step in the process of democratization of the space market. Grzegorz Zwoliński
CEO, SATREV
Oman's first satellite will collect and process data that will support technological development and contribute to the country's economic growth. Satellite images can be used to monitor agriculture, renewable energy, oil fields, mining, weather forecasting, border monitoring and national security within Oman. The project will also help engineers, university researchers and the founders of new companies in acquiring knowledge and gaining experience, as well as a comparative advantage to accelerate the space industry in the Sultanate.
Cooperation that provides multiple opportunities
You can read about the benefits of cooperating with us in a blog post from TM forum presentation in Dubai. We look forward to more successes, this time with ETCO and SatRevolution. Follow our social media channels to be up to date with the latest news. We keep our fingers crossed for this mission, which is a huge challenge for us. Fortunately, we are not afraid to exceed expectations, even on such a cosmic scale!