Your bed is not a place to work
Try to organize your workspace as best as you can. It can be your desk or the dining table. The main thing to remember is to have a proper space for your mouse, piece of paper, or simply to put your hand somewhere. Try to get rid of unnecessary things, like cables, printers, routers, books, etc. Leaving your desk once in a while is essential, and you can easily forget about it when you have everything around you. Don't forget to keep your desk clean! We have two weeks ahead of us; nobody is going to take care of it for you. Prepare a place to put your cup down so as not to spill the liquid on the work tools – now you know why a bed is not a place of work.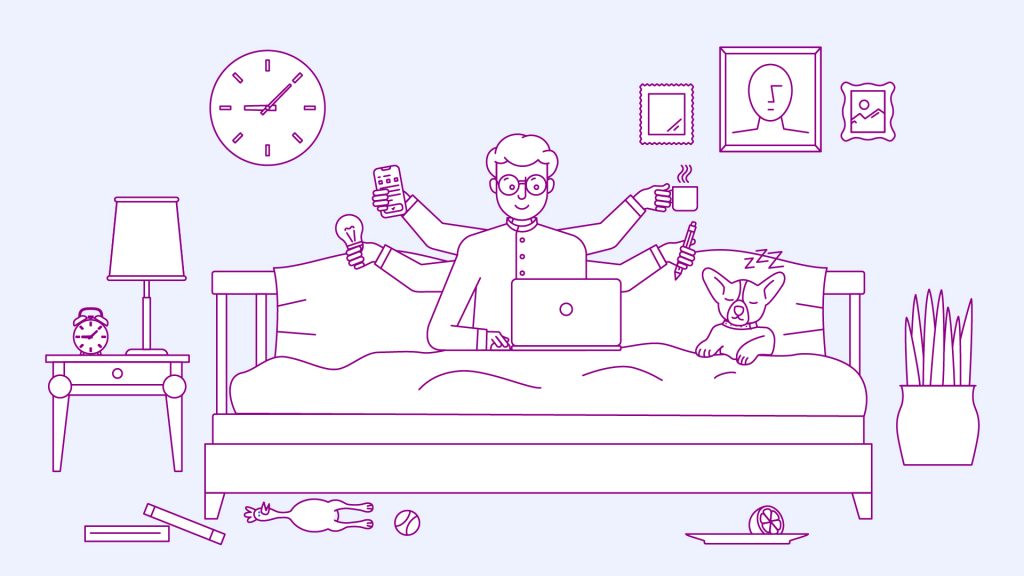 Starting the day right
Getting started right after waking up sounds tempting, right? It's just a seemingly pleasant thing. Try not to change your daily habits. Before I changed my place of residence, when the distance allowed, I accompanied my son to kindergarten, even though my wife could do it on the way to work. You should go for a morning walk because it is very easy to stay at home all day and do not even notice it, and after a while, it seems like it's nothing wrong.
Working in a tracksuit or even in pyjamas also seems like a nice idea, but only for a short time – be at work, not at the gym. In the long run, and many people working remotely confirm this, appropriate clothing allows us to maintain a sense of connection with the outside world. It happened to me that I have been wearing sweat pants for four days – I felt that I was going crazy.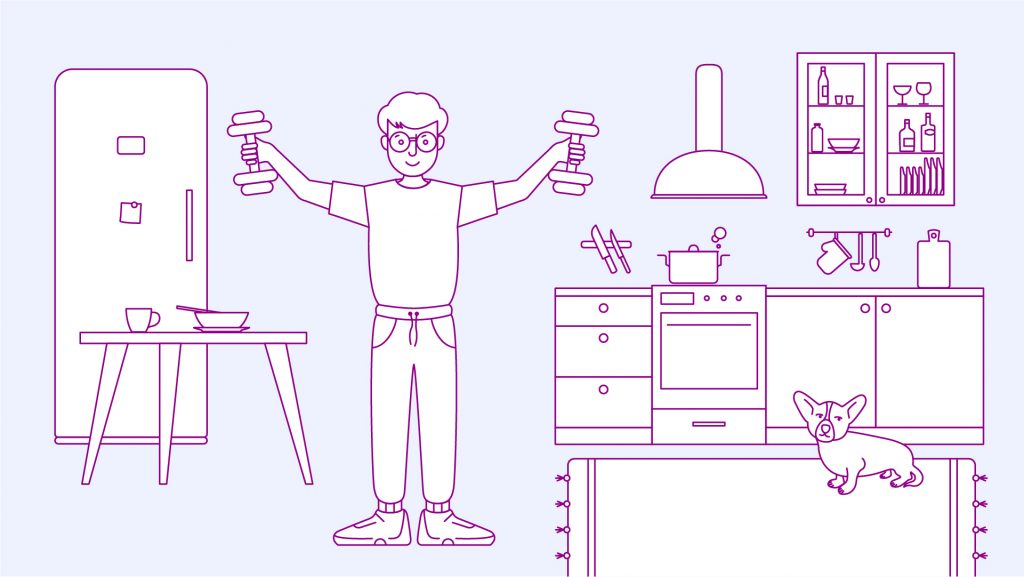 Work organization
Work normally behave normally. If you think that your work performance is well (and this is easier at home than in the office), it means that you work well. Don't be afraid of not answering the phone or notice the message on the communicator immediately. We are judged for the fruits of our work, not the speed of response. Many people working remotely have a problem with the lack of a way to clarify matters related to their work. If one person does not put 100% focus on the conversation, the conversation does not stick. To get 100% attention from a given person, we should use voice communication – phone, or WebEx. Don't hesitate to call. This form of communication is precisely the same as approaching a person in the office.
On the other hand, don't be afraid to say "I will call you back in 15 minutes. I have to finish something here". It doesn't mean that you are mooring. In the office, you don't receive phone calls in the bathroom, so don't do it at home. While at work, you go out for a coke, a gum, a sandwich, or a fruit. You can also do it from home! Of course, I do not mean going to the market with a full shopping cart.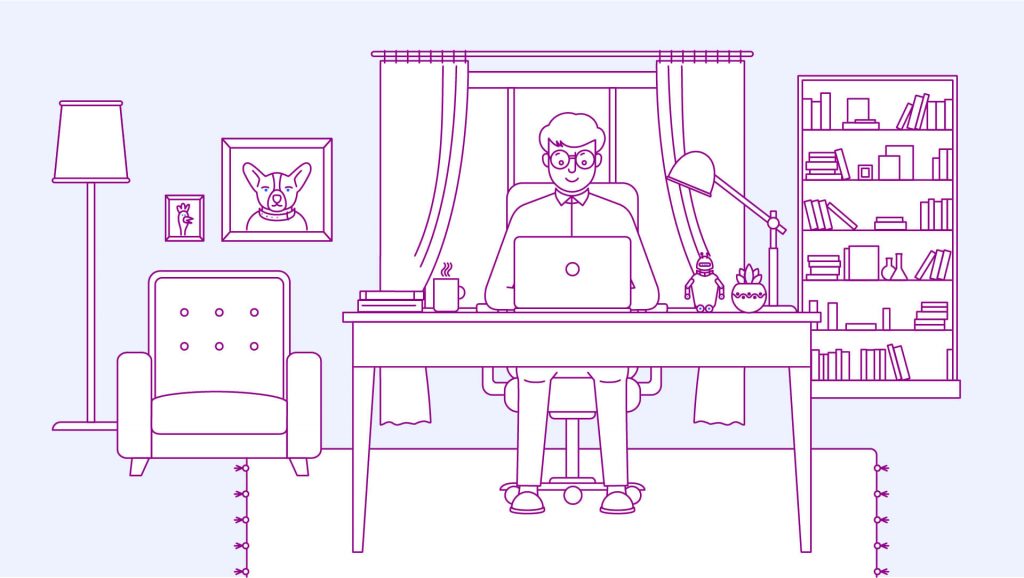 Keeping your privacy
Work from home favours loneliness, interruptions by residents, sharing privacy with the team. I hope you won't be alone at home – I am usually alone, and this condition bothers me the most. Don't forget to talk to your friends about the weather, sport, the current situation. It is very important! Use the time while you're making coffee for the phone to a friend.
I would suggest making the channel #kitchen on the slack, where we can talk together over coffee (remember to mute this channel; otherwise it may disturb you).
On the other hand, when my kids didn't go to kindergarten, I was exposed to their disturbance. However, I set clear rules – 3 and 5 years old understand and follow them. It is important to tell them clearly that you will help them in a moment and, more importantly, do it after a few minutes. You share the chaos from your home. You can count that your colleagues understand it, no one will blame you for a barking dog or crying children. It is often the case that the microphone collects all sound better than the audio directly from the microphone, which is why I always ask you to go to the Hall. You can achieve the same effect when you are at home, so when you notice that the sounds in your home are interfering with the conversation, it usually means that you can't continue. Go to the other room or suggest rescheduling the conversation for 15 minutes and reorganizing yourself.
We don't have to have video calls if we don't want to show our home – you have the full right to refuse when someone asks. Are you having lunch at work? Do it at home too. Many of you will have to prepare it for your co-residents and take care of them while doing it. Therefore, I suggest that we set standard hours, e.g. 12:30 – 14:00, during which we try not to organize meetings (or we plan them in advance). Be also try to be understanding when someone tells you that he is not at the computer and you cannot approach him "because he will boil his noodles".
Count off any breaks that you wouldn't have in the office and make up for it later. Count as best as you can and don't worry that someone thinks differently. Ultimately, as I wrote before, you will still be judged by the fruits of your work. Remember to finish your work. You don't work when you leave the office, so don't do it at home either. Turn off e-mail and messenger. If you have apps on your phone, then continue to use them in this way, and if you don't, then nothing changes.
Finish your work at home, because you may find yourself working non-stop, with breaks only for sleeping.
Be in touch
Probably not all my experiences are included in this, after all, extended argument. If you think about something, worry about something, think about what you can do – you have a colleague who deals with it every day. I will gladly help you!