TUATARA continues to develop its competence in the space sector. Together with the most important Polish companies in the industry, SatRev, Saule Technologies, and Columbus Energy, we are creating the Polish Space Technology Cluster with the Legnica Special Economic Zone Silesian Space Valley. The agreement in this matter was signed at the beginning of June 2022 during the G2 Forum – Economy and Geopolitics in Wrocław.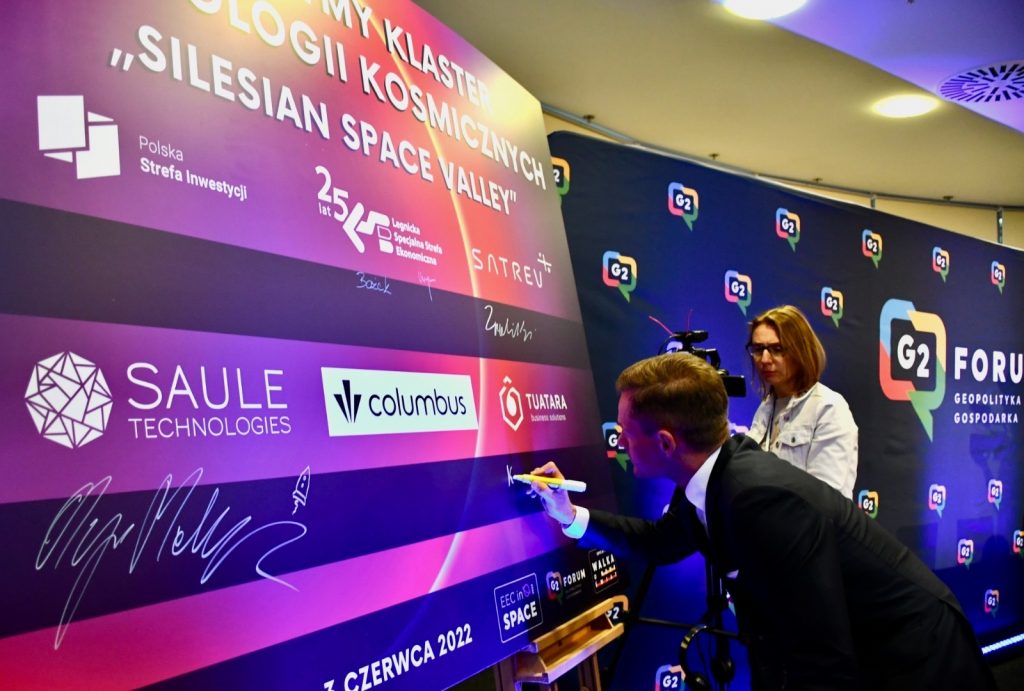 The creation of Silesian Space Valley is the next step in building our competencies in the space technology industry, using solutions that TUATARA develops in its daily operations – the use of artificial intelligence, machine learning or NLP technologies – to provide enchanting experiences to all participants in the processes of business, research or science. Cooperation within the Polish Space Cluster aims primarily to increase and connect Polish entrepreneurs' technological, scientific and educational potential in the space technology sector.
The leader of the cluster consortium is Legnica Special Economic Zone, which already has extensive experience in creating clusters. The company is the leader of the Lower Silesian Education Cluster and the Automotive Cluster. Moreover, it is a partner in the Lower Silesian Aviation Cluster.
Founders of Silesian Space Valley
Legnica Special Economic Zone – is located in south-western Poland, within the Lower Silesia Voivodship, one of Poland's most dynamically developing areas. In 2022 it will celebrate its 25th anniversary. The Zone has 77 investors and nearly 1.4 thousand hectares of investment land. Roughly PLN 11 billion investments and – above all – almost 17 thousand job places, twice as many as the investors planned. The company became the leader of a consortium.

TUATARA – a company that combines consulting and technology to create unique solutions for clients – from backend integration to process digitisation and innovative business models. TUATARA's mission is to support companies and institutions to thrive in the digital economy using cognitive technologies, NLP, artificial intelligence and machine learning.

Columbus Energy – a company from the renewable energy sector based in Kraków. The company deals with the provision of comprehensive services in the field of renewable energy sources installation and implements long-term investments in photovoltaic farms. Columbus Energy S.A. is listed on the NewConnect market. The dynamic annual increase in the company's revenues places it among Poland's largest shareholders in the photovoltaic installation market.

SatRev – a Polish start-up specialising in designing, manufacturing and operating satellites for real-time Earth observation. The company will manufacture nanosatellites in Legnica thanks to a recently signed agreement. The Lower Silesia factory is Poland's first project where nanosatellites will be manufactured in commercial quantities.

Saule Technologies – a company which develops inkjet printed, ultra-thin and flexible solar cells based on perovskites. The company is a world leader in a new, groundbreaking photovoltaic technology based on perovskites. Scientists and engineers from nearly twenty countries work in companies' Wroclaw laboratory and factory.
TUATARA builds space competence
Since its inception, TUATARA has been building a portfolio of competencies in artificial intelligence, cognitive technologies and Big Data analytics. We apply these in our products (such as Actionbot, RETIXA, Fintin or TASIL) and services, which our partners and their customers appreciate.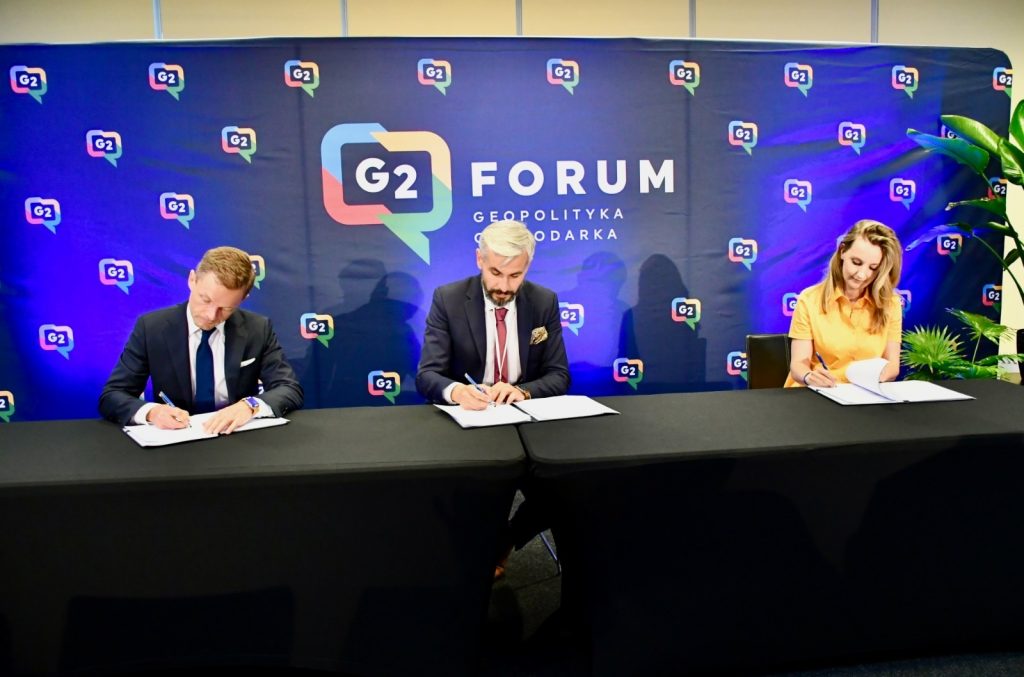 Thanks to the exchange of experience with SatRev, a leading space company in Poland, on the construction of the National Space Programme of Oman, we already know how to take our skills in a new and exciting industry and apply them to the preparation of analytical platforms that will help explore and analyse data coming from satellites.
I am convinced that Silesian Space Valley will bring benefits to the entire Polish space sector and beyond. Data derived from satellite images are used in science and many economic sectors, from agriculture and fisheries to the mining industry and telecommunications. Data can also be of great importance in combating climate change, for example, by monitoring oil spills and better assessing environmental changes and pollution of bodies of water and the air. Thanks to this agreement, I believe we will be able to effectively exchange knowledge and jointly develop breakthrough solutions that will help open new perspectives for the Polish space industry. Krzysztof Goworek
CEO, TUATARA
Main objectives of The Silesian Space Valley
Consolidating companies operating in the space sector and related industries in Poland and EU member states, as well as beyond their borders, and providing them with opportunities for technological development.
Increasing the innovative potential of entities operating in the space technology sector and related sectors in Lower Silesia and South-Western Poland by providing them with joint access to modern technologies and educational base and support for knowledge, experience and technology transfer.
The establishment of Silesian Space Valley will focus on creating an international technology centre in the space technology sector. The initiative's main objective is to optimally combine entrepreneurs' technological, scientific and educational potential in the space technology sector, scientific units and business environment institutions.