What can we automate?
The market for traditional RPA solutions is still growing, although the solutions used are sometimes as old as 20 years. This is why even such uncomplicated mechanisms as Excel macros or, admittedly, more advanced but still not very innovative BPA (Business Process Automation) solutions are included in RPA. Cognitive automation, also called intelligent automation, can learn and optimize. Manual "clicks" (RPA) are being replaced by mechanisms that understand natural language, supporting decisions based on advanced models, which create solutions that genuinely help the user in everyday work.
Thanks to cognitive automation technology, we can automate almost everything. For example, all tedious (e.g., from the customer service point of view) tasks such as answering customer questions – thanks to cognitive mechanisms – cease to be unloved routine. The solution finds information in the company's documents and systems and formulates answers, taking into account data from the system or docs provided by the customer. As a result, the time needed to "handle" such a question is reduced from several hours to a few minutes or even seconds.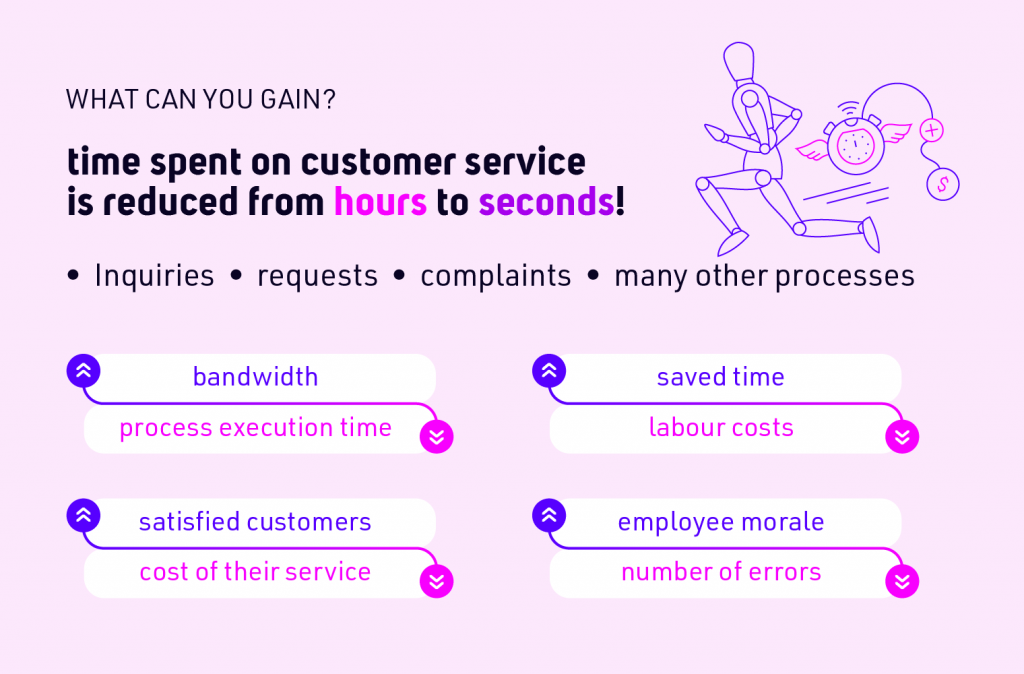 Using cognitive technologies for automation can therefore bring almost immediate benefits to the company:
Increased productivity – the ability to execute many more processes simultaneously
Saved employee time, which they can use for more demanding tasks
Reduced costs and service time – increased customer satisfaction and loyalty
Reduced number of potential errors – more data and documents analyzed
Is cognitive automation a difficult and expensive process?
Of course, as with RPA, implementing cognitive automation processes can be both expensive and challenging. For example, company employees may initially be reluctant to delegate their tasks, the configuration may be complex or require programming skills, and implementations of this type of innovation are time-consuming, costly, and challenging to maintain – e.g., due to a lack of appropriate, qualified staff.
The answer to these problems are solutions such as Cognitive Hand, an application developed by 4Semantics (TUATARA Group). Cognitive Helper uses NLP (Natural Language Processing) mechanisms to understand documents from any source and "observes" how the user works with business applications. The information obtained in this way is then used not only to fill out forms. The Hand suggests data be filled in, helps to make decisions, and even edits the text of the reply to the client.
More importantly, the whole implementation process is fast and straightforward. Testing of the Cognitive Hand – from the first workshop and selection of the test area, through configuration and testing, to completion of implementation and lessons learned is a maximum of 4-6 weeks.
Learn more at: http://thecognitivehand.com