Low Orbit data analysis for Omani businesses and science
The first Omani CubeSat satellite will be built by SatRevolution and launched into space by Virgin Orbit's rocket this year. Downstream data and images captured over the ongoing mission will be used to boost scientific and business research and provide investment and research opportunities.
Digital images acquired within the Low Earth Orbit mission can be further utilized by many other industries and used to detect seismic lines, document persistent offshore oil seepage, map rock formations, elevation, and major structures, identify barren and productive basin areas or perform noninvasive mapping to preserved areas. Krzysztof Goworek
CHIEF INNOVATION OFFICER AT TUATARA
Our part in Oman's first space mission
We are proud to be a part of the Oman space programme and develop solutions that will translate outer space data into digital insights. Our mission will provide scientific data which can play a crucial role not only in the growth of the STEM industry but also in more sustainable growth of Omani businesses and research.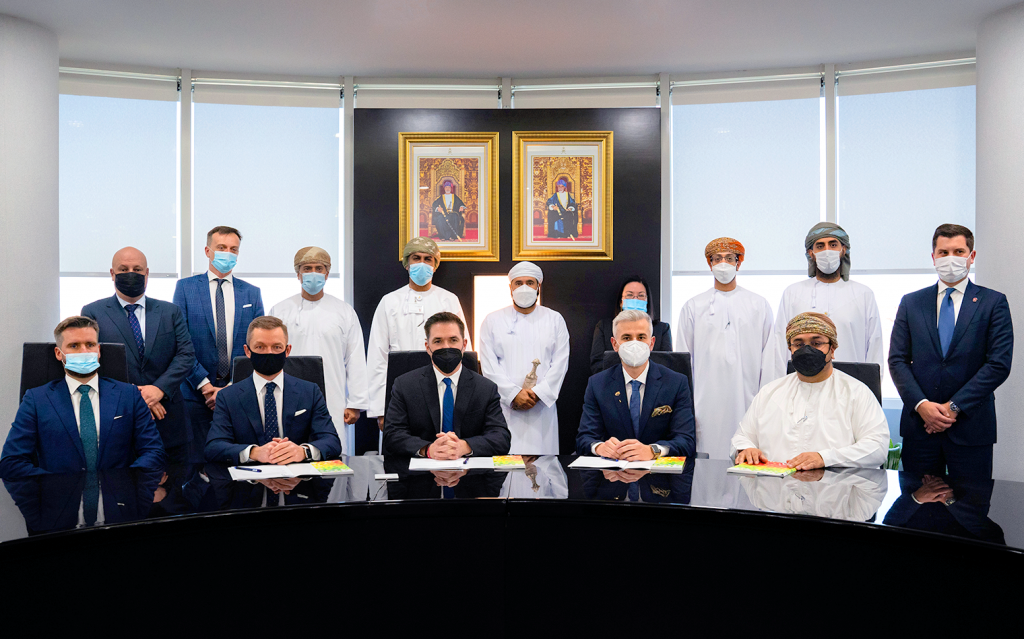 It is worth noting that data from CubeSat has the potential to provide a diverse range of solutions across many application areas, not only within the Oil and Gas Industry. It will deliver groundbreaking scientific data allowing the detection of hidden patterns, identifying trends, and predicting changes caused, for example, by the climate or by natural disasters. Such research would increase the sustainability of Oil & Gas exploration by minimizing the time needed when choosing new well locations, reducing the risk of unmonitored leakage, and predicting the environmental impact of natural resource exploration.
TUATARA's work for a future of STEM industry
Our cooperation with ETCO and SatRevolution aims to provide technology and solutions that will contribute to developing the local space market, building data monetization solutions, and the country's economic growth. For instance, by combining data with other sources and using remote measurements for on-site information about soil moisture or plant reflectance levels, farmers can better understand what is happening with their crops at any given time and keep them healthy all season long. In the maritime industry, CubeSat can provide data on the fishing zones or the algal bloom forecast. Nanosatellite insights can even be utilized in homeland security, from land border surveillance to help in data and rescue missions on land and water.
Examples of applications of space data we will be analyzing:
Oil and Gas: Onshore & Offshore Oil Field Monitoring; Gas Station Positioning and Natural Disasters predictions;
Agriculture: Yield, nutrition, and irrigation monitoring, crop health monitoring;
Maritime: Fishing Zone Surveillance; Algal Bloom Forecasting; ocean monitoring;
Renewable energy: Site Selection; Energy production forecasting;
Urban Monitoring: Cadastre and Land Mapping, Heat monitoring, infrastructure monitoring;
Environmental monitoring: Risks and hazards forecasts, supporting early warnings;
Security: Land Border Surveillance, Rescue operations support, Vessel identification.
Our partnership with ETCO, SatRevolution, and Virgin Orbit is a part of strategic cooperation, supporting the Middle East space programme, a part of the Sultanate's national strategy for digitization and the development of science: "Oman 2040". We can't wait to see what the future holds, both within the STEM industry and in other areas of Oman's scientific and economic growth.