TUATARA accelerating API economy in the country and abroad
In December 2017 TUATARA distinguished itself in the media as a partner of Alior Bank SA in its 'Digital Disruptor' strategy. One of the elements of the strategy is to start the exchange of information resources in the vein of the API Economy. The open banking system is a prospect of cooperation with partners from various industries, giving each party measurable business benefits, but also the possibility of offering a unique portfolio of services to meet the growing needs of consumers.
We believe that opening up to cooperation with partners through modern digital economy tools will give a boost to the development of the API Economy in Poland. In one of the Gulf countries, we are just launching a project, which proves that cooperation between entities from various industries results not only in a positive impact on the diffusion of the culture of innovation but also creates new sources of income for each of the exchange participants Bogdan Nowopolski
Chief Executive Officer at TUATARA
In March 2018, the Chief Executive Officer's prefiguration was released and was officially announced in Oman during the official press conference.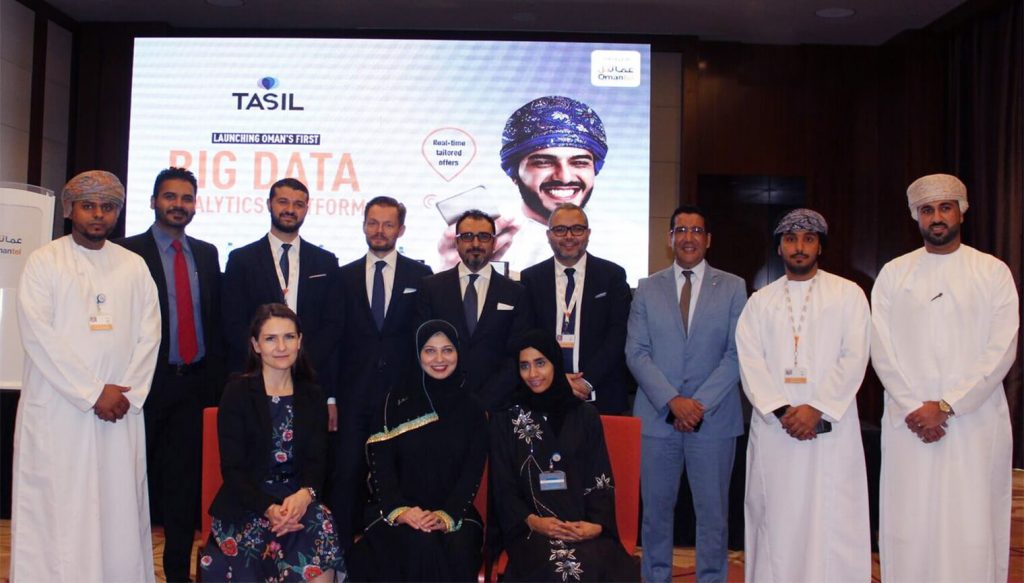 TASIL – made to uplift the customers
In alliance with Omantel, the Sultanate of Oman first and leading integrated telecommunications services provider, TUATARA has launched a unique and innovative advertising platform – TASIL, relying on the foundation of TUATARA's own product – RETIXA. TASIL allows advertisers to run marketing campaigns, the main advantage of which is enabling interaction with the customer in real-time. Research shows that 71% of consumers are more willing to respond to messages tailored to their interests and shopping habits, and as many as 46% understand that personalizing a message can reduce unwanted advertising[1]. This is why TASIL, using location data and customers behavioural profiles, allows sending offers tailored to their needs, thus maximizing the chances of campaign success.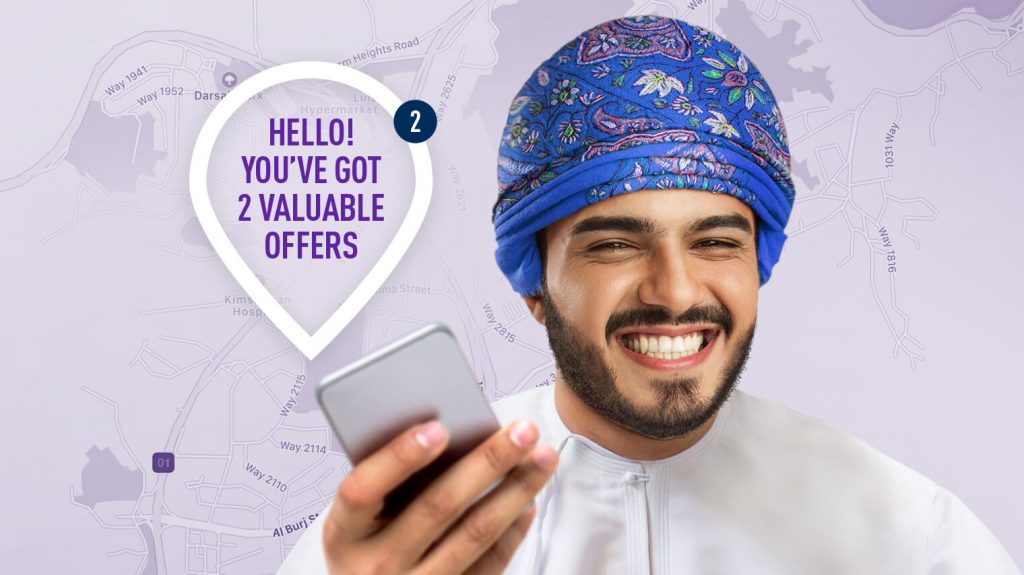 The precision of targeting arises from a synergy of TUATARA's advanced real-time algorithms and securely processed telecommunications data. Properly processed data, collected by the mobile network operator, is then used to create filters and customers segments that enable the setting up of a precise advertising campaign. Thanks to the TASIL platform, every company in Oman will have the chance to improve communication with its customers.
Mobile – the most effective channel for real-time marketing
The increase in the use of mobile advertising is a global trend. Worldwide research shows that 94% of people search for local information on their smartphone, while 90% of them undertake action as a result of what they find. 35% of mobile consumers make purchases on their smartphone and 32% of them change their minds about making an in-store purchase while conducting mobile research on a product[2]. Nevertheless, the decision on building a new service in a mobile channel was made based pre-eminently on data from the local market. Data reveals that almost 82% of Omanis prefer reading on their smartphone rather than printed hard copies [3]. TUATARA has therefore decided that the mobile channel of communication with customers would be the best, the most efficient and the most dynamically evolving channel choice for its new real-time advertising model.
Targeting – more precisely than ever
The TASIL platform offers a wide range of pre-defined filters that allow for perfect matching of the offers being sent to the needs of their receivers. A marketer is, therefore, able to set up a campaign based on the physical distance of the customer from the selected point of sale in real-time, with an accuracy of seconds, or can direct the message to a specific age group, gender, nationality or customers with different levels of purchasing power. Such precise targeting is possible thanks to the filters available during campaign configuration.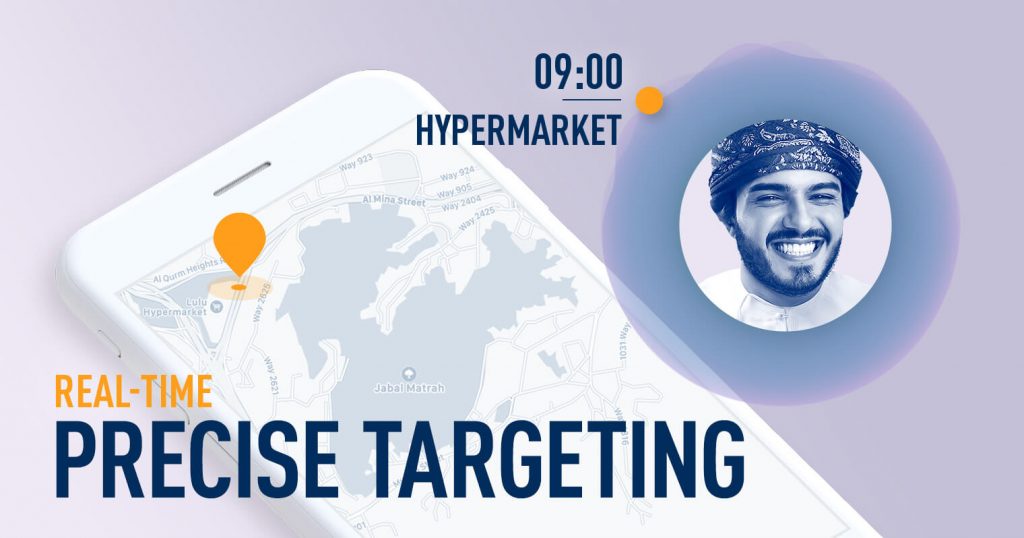 TASIL offers even more. Based on the analysis of customer behaviour, it creates behavioural segments that allow for an even more precise selection of the target group. Behavioural segments identify, among others, customers who are actively looking for a car or a house, are interested in fashion, technology, music, sports, healthy lifestyle or those who often shop. Marketing specialists receive an excellent tool to easily and quickly communicate with customers on an unprecedented scale, on the basis of data that cannot be provided by any other advertising platform.
TASIL Plus – a recipe for success
In response to the most advanced advertisers' needs, TUATARA has prepared additional, individually provided services that allow maximizing the results of campaigns carried out within the TASIL platform. TASIL PLUS provides advertisers with analytics, insight reports, additional advanced filters and advanced digital marketing agency services. TASIL PLUS consists of three modules. TASIL+ANALYTICS allows using insight reports, prepared according to marketer's requirements. TASIL+TARGETING offers an almost unlimited number of filters, tailor-made to marketers' needs. TASIL+DIGITAL encompasses services – from strategic planning and defining communication channels, through setting up campaigns to results tracking and recommendation of the most effective campaign for any business – that are executed by experienced Marketers, Strategists, Creative Directors who know TASIL inside out. TASIL+DIGITAL embraces also Developers, Graphic Designers and Copywriters services that will enable the implementation of multi-channel campaigns focused on achieving the best level of customer experience. The modules may be used separately, all together or in any combination needed or preferred. TASIL PLUS ensures the success of every campaign.

Data monetization – idea and execution
TASIL is a unique model of data monetization, combining various industries and creating new business opportunities.
As I reckon, in future, TASIL has a chance to become the link between different industries, empowering their cooperation and accelerating API Economy, based on a collaboration of telecommunications operators, banks, retailers, online content providers and the Programmatic Advertising ecosystem Krzysztof Goworek
Chief Innovation Officer at TUATARA
TASIL – the future of real-time marketing
TUATARA believes the mobile channel is underestimated and it could be used in a more effective way. It is the only channel that can be used to interact with customers in real-time, in the context of where they are and what they are doing.
Some may say that as we live in a global economy and the boundaries between industries are increasingly blurring, the competition as well increases. In my opinion, the global economy generates new sources of revenue. The one who understands it first and uses it wisely will get all the credit. European companies are gradually realizing this fact but here, in the GCC countries, where good relationships and fruitful cooperation are a foundation of any business, the project based on collaboration has the biggest chance to become successful Krzysztof Goworek
Chief Innovation Officer at TUATARA
Developing the network of partners' services exchange within a platform that, as a result, is able to offer its customers completely new services, is a future model of services.

TASIL is a brand with global aspirations. It was designed to be easily adjusted to different cultural and economic factors as well as to be smoothly implemented in other countries. TUATARA is convinced that the TASIL platform, today initiating a change in Oman's advertising, has the potential to revolutionize marketing worldwide.
[1] Marketing Dive Study, 2016 https://www.marketingdive.com/news/study-71-of-consumers-prefer-personalized-ads/418831/
[2] Mapped Out – Location Data Explained, Mindshare, 2016 http://www.mindshareintheloop.com/home/2016/02/03/mapped-out-mobile-location-data-explained/
[3] Media Consumption Survey, Mediate, 2016 http://mediate-oman.com/media-scene-2016-17/